Registration for participation in the 47th PIF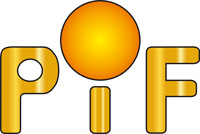 Registration for participation in the 47th International Puppet Theatre Festival – PIF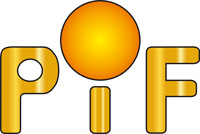 Dear puppeteers, puppetry groups, and puppet theatres!
You are cordially invited to send your registration form for the 47th International Puppet Theatre Festival – PIF.
ABOUT PIF
The International Puppet Theatre Festival – PIF (Pupteatra Internacia Festivalo) gathers together the best-known international and Croatian puppet theatres and performances. The arts of puppetry are presented and promoted through plays, exhibits, round tables and discussions, seminars, puppetry workshops, publishing activities, public street programs, and various other events.
ORGANIZER
The organizer of the PIF is the Culture Centre Travno (Ex International Culture Centre – Međunarodni centar za usluge u kulturi), a cultural institution involved in the realization of numerous cultural and educational programs. It is specialized in programs in the field of puppetry.
THE DATE AND LOCATION OF THE FESTIVAL
The 47th PIF will take place from the September, 15 to September, 20 2014 in the City of Zagreb, Republic of Croatia.
HOW TO REGISTER
Please fill out the application form and send it by e-mail, and send the following material by ordinary mail:
1. A short text about the theater, group, or individual (to 900 characters)
2. A short description of the performance (to 900 characters)
3. The names of the author, performers, and other participants
4. Five photographs of the performance (minimal size: 15×10 cm; JPEG 1MB 300dpi)
5. Video recording of the performance (DVD or CD)
The supplied material is not returnable.
ADDRESS
Please send all material by post to:
KULTURNI CENTAR TRAVNO (CULTURE CENTRE TRAVNO – KUC TRAVNO)
Božidara Magovca 17
HR-10010 Zagreb, Republic of Croatia
DEADLINE FOR REGISTRATION
The deadline for registration is the March, 15 2014.
THE MANNER OF CHOOSING PERFORMANCES
Theatre plays are chosenthrough a competitionor adirect reference to thebasis of avision of past festivals. The basic criteria for the selection of performances will above all be their artistic quality. If your performance is included among those selected for further appraisal, we will contact you and arrange for a visit by our selection committee. All ensembles that apply will be informed of the selection results. The organizer reserves the right to select performances without subsequent explanation.
 CONDITIONS OF PARTICIPATION
The organizer will ensure two days of full pension for at most ten members of the ensemble in question.
ADDITIONAL INFORMATION
More detailed information about the PIF and the Culture Centre Travno can be found on our web sites http://www.kuctravno.hr and http://www.pif.hr/..
Telephone numbers: +385 1 66 01 626,  +385 1 66 92 574 or e-mail: pif@kuctravno.hr.
We are awaiting your applications! With best wishes,                                                                                                                  
                                    Director
                                        Josip Forjan

APPLICATION FORM FOR PARTICIPATION AT THE 47h PIF